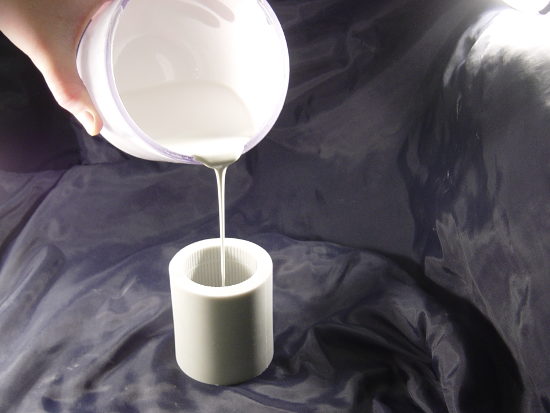 From studies optimising the reaction of the binder mechanism of CerMag and CermaDent and listening to the problems of customers with new all-ceramic restorations comes the new DB technology.
In this the fine particle size of the MgO side of the binder – in the sizes not normally considered workable for regular investment production – is combined with a CermaDent which uses a novel production method to produce a stable ready to use binder.
Should customers require the flexibility of adjustment to their finished investment powder then accelerators and retarders (all Cermatpro produced MgO) can be supplied with the same delivery.
Packed in the new 25 kg foil packaging CerSett DB30U can be tailored to suit your matrix together with full advice on the silica matrices to be used.
Full control is ensured with exchange of the matrix and full test results are reported with each batch.
The DB technology uses the Surface Reaction Control Agent technology developed by our own R&D. This uses a novel technology to fix these agents to the surface ensuring they are available to prevent the formation of Reaction Layers with silicate glass ceramics including Feldspathic and Lithium disilicate.
UNIVERSAL INVESTMENTS NOW A REALITY – one powder for all applications – More for Less
The DB technology is not only a first class binder for use in ceramic pressables but has extensive use and possibilities as a UNIVERSAL investment from Co-Cr, through precious metals to Feldspathic and Disilicate . In each interaction between the muffle and the cast or pressed article is reduced or eliminated with impressive results.
Full laboratory and field support is supplied with this product as with all products from the Cermatpro range.