DB Technology
Prototype: CermaVest DB30U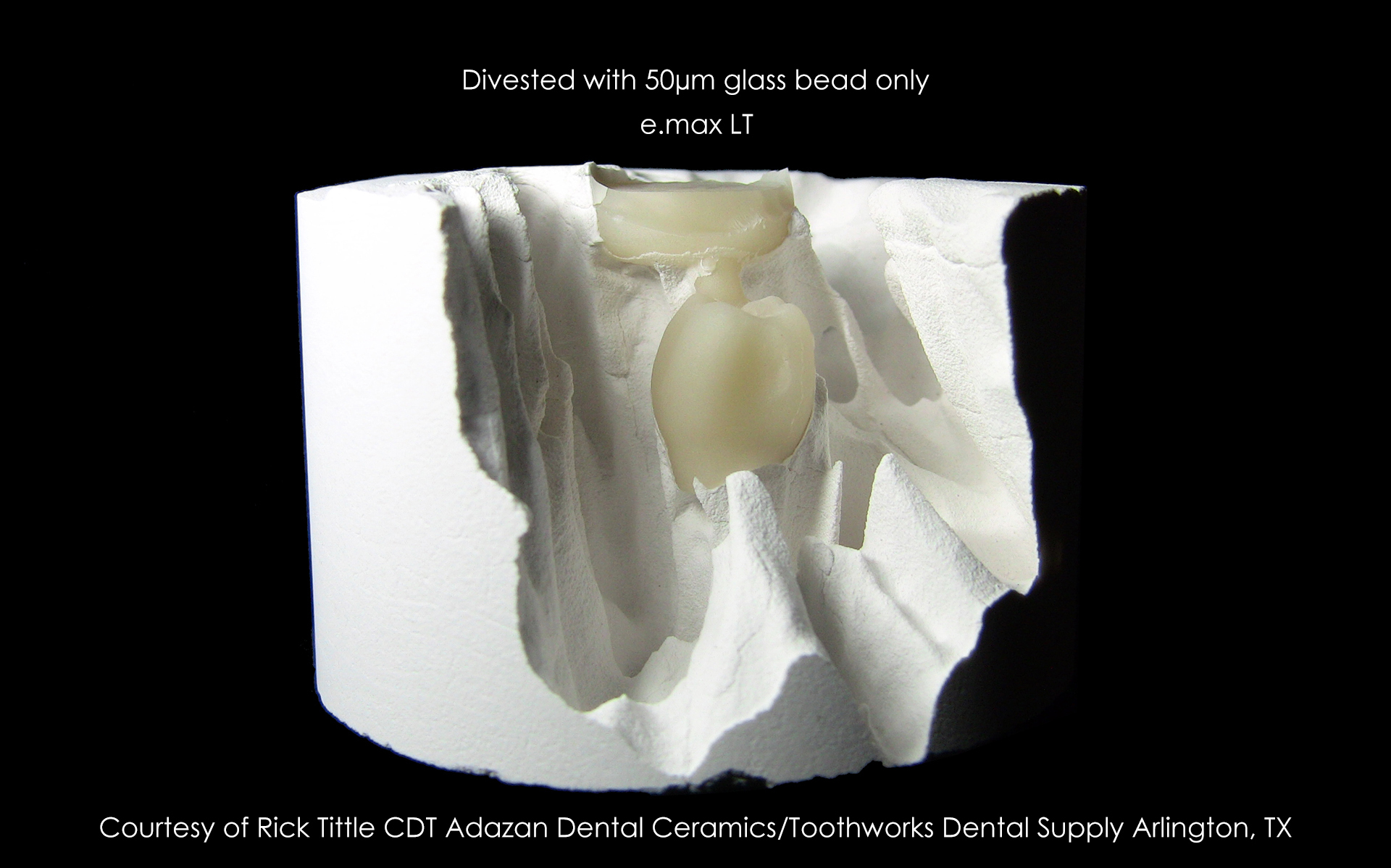 Cermatpro is not normally associated with the supply of a complete investment. Neither is this our intention. The speciality of the company is with the control and supply of quality raw materials for use in the production of dental and jewellery phosphate-bonded investments.
However, it became clear from an early stage in the development of the DB technology that control of the complete surface was necessary to ensure that the Surface Reaction Control Agents could work effectively could only be achieved satisfactorily with a complete formulation. In addition the rapid movement towards Lithium Disilicate Pressable Ceramics led to control determined via a complete investment. This became a development project fairly quickly and is available to certain customers within the Pressable Ceramics field with our CerSett DB30U.
The need to protect the Intellectual Property of the company was also a major driving force here.
Prototype CermaVest DB30U
Promotes rapid heating and with minimal of cooling cracks
Produces a stable muffle into which glass ceramics may be pressed without blemish or finning. With superior cast or pressed surfaces
Produces pressed ceramics requiring only minor abrasive cleaning, normally low pressure plastic beads
Produced pressed ceramics without the requirement of aggressive HF cleaning and subsequent reduction of Tensile Strength.
Provides ceramics WITHOUT that dreaded Reaction Layer
Produces pressed ceramics no longer the weak point in bridge construction